Breakfast favorites
Skylight Diner
402 W. 34th St
skylightdinerny.com
Johny´s Luncheonette
124 W 25th St
johnysluncheonette.com
Galaxy Diner
665 9th Ave
Brooklyn Diner
Two locations: 212 W 57th St and 155 W 43rd St
brooklyndiner.com
The Coffee Shop
29 Union Square West
thecoffeeshopnyc.com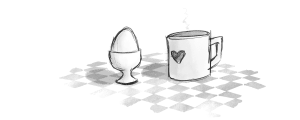 Doughnuts
Doughnut Plant
379 Grand St
doughnutplant.com
Crazy cool doughnuts
Italian
Shopping at Macy´s? They have a great lunch restaurant called "Stella 34 Trattoria": Wonderful Italian food! Trust me, you would never expect food this good at a department store – even in NYC!
Visit website
Lupa, a quaint trattoria at 170 Thompson St, btwn Houston og Bleecker
mariobatali.com
Alfredo
7 East 54th St: the New York address for the famous Alfredo´s in Rome, the ones who created the famous Fettuccine Alfredo.
alfredo100.com
Brazilian
SushiSamba
Sushi, Brazilian specialties, good drinks; hell Yeah!
sushisamba.com
Burgers
Shake Shack in Madison Square Park (and other locations)
www.shakeshack.com
The Burger Joint on W 56th Street (also in Greenwich Village)
burgerjointny.com
Burger Garage: 25-36 Jackson Ave @ 44th Dr. (Long Island City, Queens)
theburgergarage.com
The Spotted Pig
314 11th St: a great burger but oh so much more!
thespottedpig.com
Lobster Roll
Luke´s Lobster (several locations)
lukeslobster.com
Red Hook Lobster Pound
16 Extra Pl
redhooklobster.com
Ed´s Lobster Bar
222 Lafayette St
lobsterbarnyc.com
Pizza
For true Neapolitan pizza visit my friend Roberto Caporuscio, owner of: Kesté 271 Bleecker St (kestepizzeria.com) … and Don Antonio di Starita 309 W 50th St, (donantoniopizza.com).
Motorino
349 E 12th St
motorinopizza.com
Di Fara has my favorite NY pizza!
1424 Avenue J, Brooklyn
difara.com
… and I really love Totonno´s
1524 Neptune Ave (also in Brooklyn)
totonnosconeyisland.com
John´s of Bleecker Street
278 Bleecker St
johnsbrickovenpizza.com
Forcella give the fried pizza a try; it´s really good: 377 Park Ave S (and other locations) forcellaeatery.com
Pizza Suprema for a true New York slice:
413 8th Ave
nypizzasuprema.com
Enoteca Otto Owned by Mario Batali; always busy, good pizzas, great antipasti, really great Italian wine list and loud music (also a signature of chef Batali): 1 5th Ave ny.ottopizzeria.com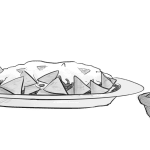 Mexican
La Palapa Cocina Mexicana
St. Mark´s Place at 1st Ave
lapalapa.com
Mexican fast Food:
– Chipotle Mexican Grill
– Qdoba
A number of locations around the city; always good when you need a kinda fiery jumpstart
Steaks
Quality Meats a cool steakhouse; modern interior, good wines and food: 57 W 58th St qualitymeatsnyc.com.
Smith & Wollensky a true NYC steakhouse. The wine list is exhaustive; lots of I´m-older-than-your-Dad waiters (in uniform), killer steaks, huge sides: 797 3rd Ave (at 49th St)smithandwollenskynyc.com.
Wolfgang´s Steakhouse more uniformed older guys muscling trays with huge steaks and the works. Magnum of old Bordeaux? Not a problem: 5 NYC locations wolfgangssteakhouse.net.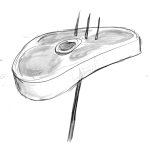 Spark´s earlier Mafia hangout and we wouldn´t want it any other way. It´s always irritating when you have to wait (even though you have ordered a table), but hey, that´s what Martinis and Manhattans are made for: 210 E 46th St sparkssteakhouse.com.
Peter Luger in Brooklyn. Many consider this the best steak on the planet. I don´t agree but do know I´d have lived a poorer life if I hadn´t eaten there. No self-respecting steak lover hasn´t been here: 178 Broadway (Brooklyn) peterluger.com.
Fine dining
Gotham Bar & Grill I really love this place and you will too. My first meal there was in 1989, and even though there are loads of "hip" fine dining restaurants, this place beats pretty much all of them. One Michelin star, just enough not to be too snotty. Run by Chef Alfred Portale 12 E. 12th St. btwn 5th Ave & University Pl
gothambarandgrill.com
Le Bernardin – the best seafood restaurant on the the planet and one of the few "gourmet" restaurants I simply can´t avoid. This place will blow your mind. Expensive? Yeah, but still cheaper than your run-of-the-mill-not-that-impressive Norwegian gourmet experience. Classy but relaxed; mindblowing wine list – and seafood that brings salty tears to my eyes!
155 W. 51st St, btwn 6th og 7th Ave
le-bernardin.com
Colicchio & Son: run by über chef Tom Colicchio
www.craftrestaurantsinc.com/colicchio-and-sons/
Blue Fin
Really good seafood.
1567 Broadway (@ 47th St.)
bluefinnyc.com
Nobu – Expensive sushi but worth it. You might want to also try their Nobu Next Door location for a less expensive but still very good alternative: 105 Hudson St. @ Franklin St
noburestaurants.com
Balthazar
Damn good bistro fare; breakfast, lunch or dinner: 80 Spring St. btwn Broadway & Crosby St
balthazarny.com
Barbecue
Fette Sau Excellent barbecue even if they are in Brooklyn.
354 Metropolitan Avenue btwn Havemeyer and Roebling St (Brooklyn) fettesaubbq.com
Dinosaur Barbecue
700 W. 125th Street
dinosaurbarbque.com
Daisy May 623 11th Ave
daisymaysbbq.com
Noodles & loads more
Momofuku Noodle Bar 2nd Ave. & 17th St: You really need to try some of David Chang´s restaurants. Noodle Bar is the best-known, but any of them are worth the price of a ticket to NYC.
momofuku.com
Delis and more
Carnegie Deli Mile-high sandwiches at this ultra famous deli!
854 7th Ave
carnegiedeli.com
Katz Deli
Another famous deli serving great food. The portions are enormous, but don´t whine: 205 E Houston St katzsdelicatessen.com
Eataly 200 5th Ave: Do you love Italian food? Go to Eataly; several authentic Italian food concepts, an amazing store for all of your favorite ingredients; cooking classes, a great cookbook collection and more. eataly.com
Whole Foods
24th Street & 7th Ave and other locations
Citarella
1313 3rd Avenue @ 75th St
citarella.com
Dean & DeLuca
560 Broadway @ Prince St. eller One Rockefeller Plaza, mellom 5th og 6th Avenue and other locations
deandeluca.com
Lobel´s: A great meat market. A. Great! Meat Market!!
1096 Madison Avenue @ 82nd St
lobels.com