"Uthuset" is all about cooking classes, teambuilding and catering – all with a strong focus on grilling/barbecue. We offer both classes for companies (teambuilding) and to private individuals. For more info in English send us an e-mail.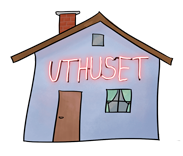 In May, 2019, we will be holding two classes turning, mild, meek, everyday-folks, into killer-grillers. Don't miss this opportunity to pick up great grill tips and to eat lots of wonderful grilled foods.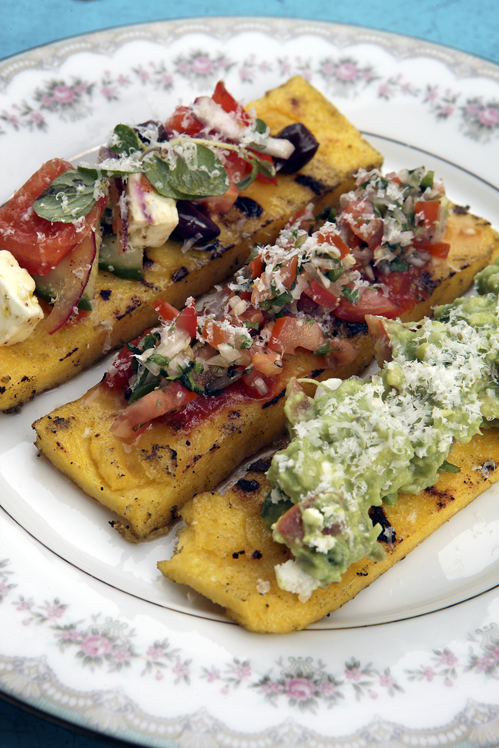 Join us!
Grillkongen Craig will be leading the courses. Use this opportunity to ask any questions you might have about the world of grilling and American barbecue, and learn the secrets to creating the most delicious meals in your backyard or at the beach.
Craig will go through the most important steps to successful grilling, and he will talk about grills, equipment, ingredients and more.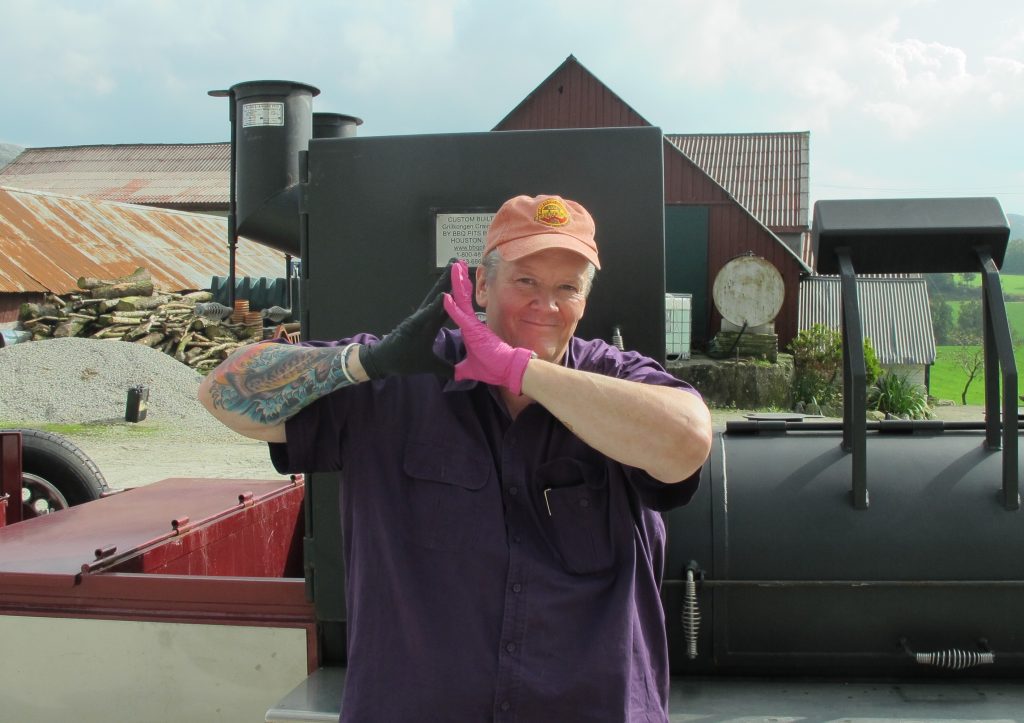 When and where?
The dates for the classes are May 7 and May 28 (both Tuesdays). We will get started at 5:00 pm (that's 17.00 for all y'all locals) and we round off at around 10:00 pm (22.00). Meet up at Uthuset, Hafrsfjordgata 23 (Våland). To sign up, send an email to helle@craig.no. We are looking forward to seeing you – and to doin' some grillin'!
Happy Grilling!
Kursene starter kl 17.00 og varer til ca. kl 22.00.
Pris kr 1.350,- per person for kurset og maten. Drikke kan kjøpes under kurset.
Påmelding:
Epost: helle@craig.no
www.craig.no
www.uthuset.no
HVA MED EN TEAMBUILDIG/MATKVELD I UTHUSET?
"Velkommen til Uthuset!"
Vårt mest populært kurs! Når alle gjestene er kommet tar vi en gjennomgang av kvelden: praktiske detaljer, tips og råd, og informasjon om hva som skal skje. Vi deler gjestene i flere lag, og hvert glag får vanligvis 3 oppskrifter hver som de skal lage (minimum 12-15 oppskrifter totalt): kjøtt, sjømat, grønnsaker, salater, sauser. Noen av rettene spiser gjestene mens de jobber, og resten spares opp til en stor buffé senere på kvelden. Etter hovedspisingen er det alltid en god dessert til kaffen.
Her er noen eksempler av temaer til matkvelder som vi arrangerer. Det finnes også andre muligheter. En ting er helt sikkert: det blir alltid en del grilling – uansett tema!
* "Grilling: mat fra hele verden" (våre favorittretter, basert på sesongens råvarer)
* Italiensk mat (pasta og pizza er bare begynnelsen …)
* Amerikansk (Cajun & Creole; mat fra sørstatene)
* Meksikansk (både TexMex og MexMex!)
Per Alfred Undheim er kurslederen i Uthuset. Per Alfred har jobbet mye sammen med Craig, han har vært ansvarlig for Gladmatskolen og er lærer på kokkelinjen på Jåttå Videregående Skole.
"Maten alle elsker!"
Vårt andre kurstilbud er et mindre kurs der temaene er "maten alle elsker". Disse kursene starter vanligvis kl 18.00 og er ferdig kl 22.00. Hvert lag tilbereder to forskjellige oppskrifter. Check this out:
* Norges Beste Burger: Jepp, temaet er burgers, saftige burgers, Norges beste burgers. Vi lager burger av sjømat, av kylling, vegetarburger og selvfølgelig kjøtt. Vi lager hamburgerbrød, spennende sauser og tilbehør. Vi snakker om hvordan kjøtt skal behandles og krydres og hvordan en god burger skal bygges opp. Noe-ved-siden-av-burgeren er også et tema. Det blir tradisjonelle burgers og noen utenom det vanlige.
* TexMex og MexMex: Vi elsker meksikansk mat, og vi har i alle år laget meksikanske retter i Uthuset. Craig åpnet Norges første meksikanske restaurant, Harry Pepper, helt tilbake i 1986. Dette kurset lærer deg å lage "way better" tacos, nachos, chili con carne og andre kjente meksikanske- og TexMex-retter. Gjestene skal lage salsa, guacamole, og i tillegg smakfulle sideretter og tilbehør. Taco-esken fra butikken er snart "a thing of the past".
* Pasta, Pizza og Antipasti: Kurset handler om den gode maten fra Italia, med pizza, pasta og småretter (antipasti, ofte grønnsaks-baserte) i fokus. Fersk pasta lages, selv om vi tar tørket pasta like alvorlig som fersk. Pizza skal vi også lage, og du får tips om hvordan de beste pizzaene komponeres og bakes. Buon Appetito!
* Alle lukter svidd!: I Uthuset er det alltid en grill (eller tre) i gang. Dette kurset hjelper med viktige tips og råd som gjør din grilling langt bedre enn naboens eller kompisenes. Vi snakker om griller, utstyr og tar opp viktige temaer som "gass eller kull?" og "verdens beste grilltips". Vi skal tilberede og grille kjøtt, sjømat og grønnsaker samt sauser og tilbehør. En grillet dessert hører også til dette kurset.
Catering til store selskap
Uthuset driver også med catering.
Det vi gjør mest er selvfølgelig å grille. Her er det ubegrensede muligheter, selv om mesteparten av grillingen til Craig er på amerikansk-vis. Ekte barbecue kan vi også levere, med for eksempel: pulled pork, coleslaw, baked beans, egne sauser og alt som skal til.
Ta kontakt for mer informasjon om catering-muligheter.
Kontakt oss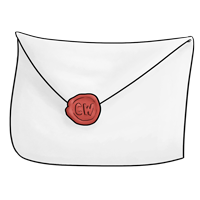 Har du spørsmål eller ønsker å bestille et arrangement, arrangere et kurs eller bestille catering er det bare å ta kontakt med Helle på helle@craig.no
Uthuset ligger i Hafrsfjordgaten 23 på Våland i Stavanger: