Photo: Aina Hole
Some of the greatest dishes ever created 1) didn´t involve a chef, and 2) did involve the amazing combination of a few really good local ingredients, a severe lack of money and the amazing creativity of human beings (usually women).
This wonderful soup is one of the greats, a humble comination of tomatoes, stale bread, onions, garlic, wine and basil. It´s still winter as best I can tell, so you had better put this soup on this weekend´s menu. Think of it as dipping chunks of bread in your grandmother´s tomato soup. Get the picture?
Buon Appetito (which does not mean an appetite for bones)!
Pappa al pomodoro (Tuscan tomato and bread soup)
28 oz ripe tomatoes, blanched and peeled, then chopped (remove the seeds)
2/3 c extra virgin olivenolje
1 red onion, chopped
1 yellow onion, chopped
8 garlic cloves, finely chopped
2/3 c dry white wine
1/2 c chopped fresh basil
1 ts dried oregano
2 c cold water
1 3/4 c day old white bread (not the crust), in 2 cm cubes
salt and ground black pepper
2/3 c grated Parmesan
Warm up half of the oil in an pan. Fry the red onion, onion and garlig on low heat til soft. Add the white wine and bring to a boil. Let the wine cook in for 5 minutes. Add the tomatoes, half of the basil, oregano and water and bring to a boil. Reduce the heat and simmer for 20 minutes.
Add the bread to the soup and simmer for 15 minutes more. Check for salt and pepper and add the rest of the basil. Simmer for 5 more minutes. Serve the soup in bowls topped with good olive oil and Parmesan.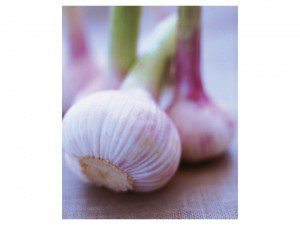 Pappa al Pomodoro (toskansk tomat- og brødsuppe)
800 g modne tomater
1,5 dl extra virgin olivenolje
1 rødløk, hakket
1 liten vanlig løk, hakket
8 fedd hvitløk, finhakket
1,5 dl hvitvin
1 dl hakket frisk basilikum
1 ts tørket oregano
5 dl kaldt vann
4 dl daggammel loff i 2 cm terninger
salt og nykvernet sort pepper
1,5 dl revet Parmesan
Dypp tomatene først i kokende vann i noen sekunder og deretter i kald vann. Skrell tomatene, fjern frøene, og skjære dem i biter.
Varm halvparten av oljen i en stor gryte.
Ha i rødløk, vanlig løk og hvitløk og fres på middels varme til grønnsakene er gylne.
Tilsett hvitvin og la den koke ned i ca. 5 minutter.
Ha tomatene og halvparten av basilikum i gryten.
Tilsett oregano og vann og kok opp.
Reduser varmen og småkok i 20 minutter.
Ha brødet i suppen og kok videre i ca. 15 minutter.
Smak til med salt og pepper og ha deretter i resten av basilikum.
Kok videre i 5 minutter.
Server suppen i skåler toppet med resten av olivenoljen og Parmesan.